Your child's social and emotional health has a huge impact on their physical health and development. Amherst Pediatrics full-time mental health provider, Janine Artis ( licensed mental health counselor ), is available to help address many of the social, emotional, and behavioral concerns that arise during childhood and adolescence. She provides initial assessments for ADHD, Anxiety, and Depression; parent coaching for behavioral challenges; linkage to counselors / psychologists / mentors / psychiatrists in our community that accept your insurance and effectively address your specific need; help with navigating the school system / special education; linkage for early intervention programs, academic evaluations, substance prevention / treatment, and other community services. Janine can be reached at our main number, or you can schedule an appointment with her to discuss any concerns.

Below you will find links for questionnaires that are used at Amherst Pediatrics to determine the nature of specific problems. These are helpful both to determine symptoms severity, and to track improvements as supports are added for your child / family. We may ask you to complete one of these forms prior to your appointment.
CRISIS:
If your child is in crisis (for example: self-harm, suicidal thoughts/actions, aggression), call our office immediately. We may initially assess their needs in our office, or refer you to C.A.R.E.S. ( Crisis And Re-stabilization Emergency Services ) at 716-882-4357. We collaborate with many trusted mental health professionals in our community, and will link you with the appropriate services.
Our community is facing an epidemic of substance abuse, marked by the tragic loss of young lives to overdose. This is too common, and we ask that every parent take the first hint of substance abuse seriously. If you suspect that your child is using ANY substances, please call the Early Interventions program at Kids Escaping Drugs for direction and help.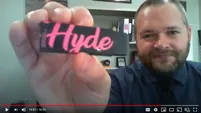 Interview with John Bennett from Kids Escaping Drugs
Anxiety
Many of us are struggling with increased anxiety due to the pandemic. Below are some helpful videos on how you can work to overcome your "Anxiety Monster".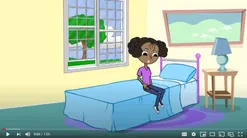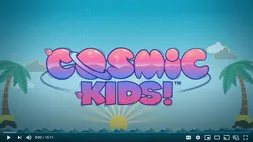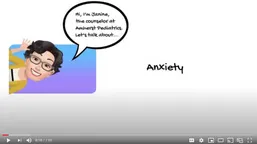 Progressive relaxation for kids Cosmic Kids - Yoga Elmo's Belly Breathe Talking Anxiety with Janine - Ages 4-11
Click Here for good information regarding mental health, developmental, social, and behavioral concerns which commonly come up during childhood.

Amherst Pediatrics collaborates closely with BestSelf Behavioral Health (formerly Child & Adolescent Treatment Services). If your child is in need of counseling, please visit this link to become familiar with the services available through BSBH.

Understood | For Learning and Attention Issues
Help your child thrive. Chat with experts, connect with parents and get tips on parenting kids with reading, writing, math, organization, attention issues and more.